I've been a Trial Lawyer for 39 years, and I have enjoyed riding bikes since I was a kid. Today, cycling is a major part of my life. I enjoy reaping the physical and psychological benefits, and enjoy the challenge and camaraderie the open road brings. I've ridden many centuries, have cycled for a cure for cancer with Velosano, and have traversed the 326-mile Ohio to Erie Trail (OTET). I'm on my road bike several times a week in decent weather, and in the winter I ride indoors on my trainer. I have a three-bike quiver: a road bike, a gravel bike, and my trusty commuter. My bike collection includes a Specialized Diverge (gravel), a Specialized Roubaix (road), and a single-speed Raleigh (commuter).
I've been knocked off my bike and injured by a verbally aggressive hit-and-run motorist. I know how it feels to be left on the pavement, half-clipped-in with absolutely no concern on the motorist's part as to whether I was okay. I have many clients who've been hit and seriously injured, and I've lost a friend to a fatal bike crash. I can empathize with someone who has been hit, and I take these kinds of cases personally.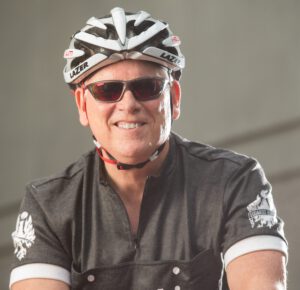 As a result, Bike Law is now the primary focus of my personal injury law practice, and I help riders obtain the justice they deserve when things go wrong. Legal services can be like medical services at times. If you have a specific medical condition you don't only see a general practitioner—you make an appointment with a specialist. When it comes to bikes and the law, that's me. I've attended countless depositions and have had numerous bike injury cases in which the defense attorney lacked even the most basic knowledge of cycling and the various (and sometimes expensive) components that make up a bike; nor did they understand a riders array of personal equipment; or how cyclists ride in single/double pace lines, how they draft, how GPS equipment may shed additional light on a case, and so much more. The insurance companies are professionals, and if insurance is involved, you can bet they have attorney's working to deny your claim. Don't face them alone, hire a professional of your own!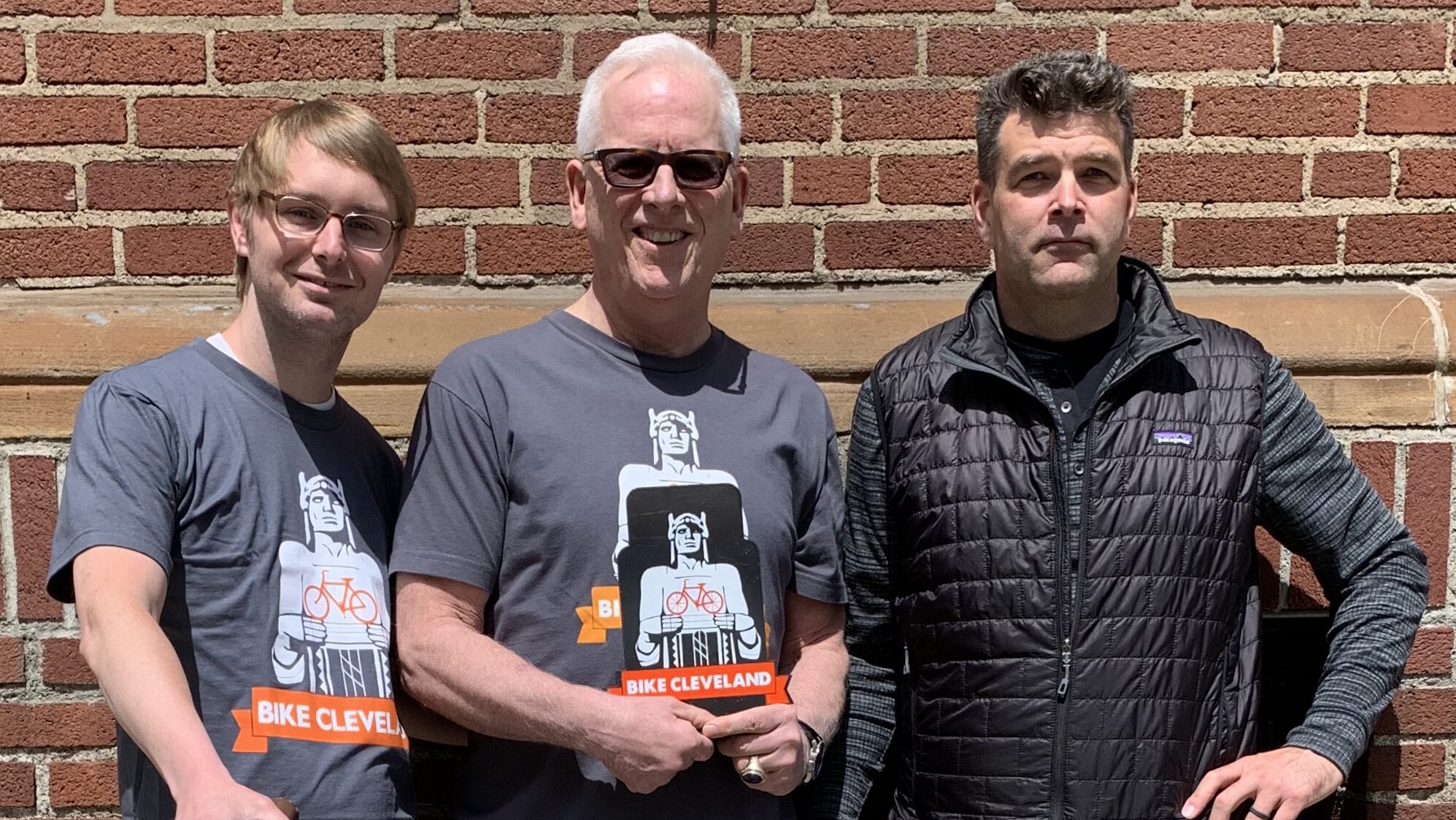 Beyond Injury Representation
I am more than a litigator and attorney. Protecting cyclists is a calling I take seriously well beyond my nearly four decades of law practice. I sponsor and support riders and groups of all kinds in as many ways as I can, including:
Bike Cleveland – Corporate Sponsor: A local 501(c)(3) bicycle advocacy organization
League of American Bicyclists – Advocate Member
Black Girls Do Bike – Cleveland chapter sponsor
Team VeloFemme-Litzler: an amateur female racing team in Cleveland, Ohio
Team Spin/Litzler: an amateur male racing team in Lakewood, Ohio
Cleveland Velodrome Kilo Sponsor: a bicycling and racing complex in Cleveland, Ohio
H2O's Bikes & Bands event sponsor
Bike Law articles and lecturing to attorneys with Ohio Association for Justice (OAJ) and Cleveland Academy of Trial Attorneys (CATA)
Teaching safety classes at local bike clubs including:
Co-Chair of Cleveland City Council's Fleet and Vehicle Maintenance Subcommittee on Vision Zero Safety legislation
Vision Zero aims to eliminate all traffic fatalities and serious injuries on our roads and increase safety and equitable mobility for ALL road users – bikes, cars and pedestrians alike.
I am also a member of many of these clubs or advocacy organizations because I believe in their missions and I like how they bring riders together and support the growing sport of cycling.