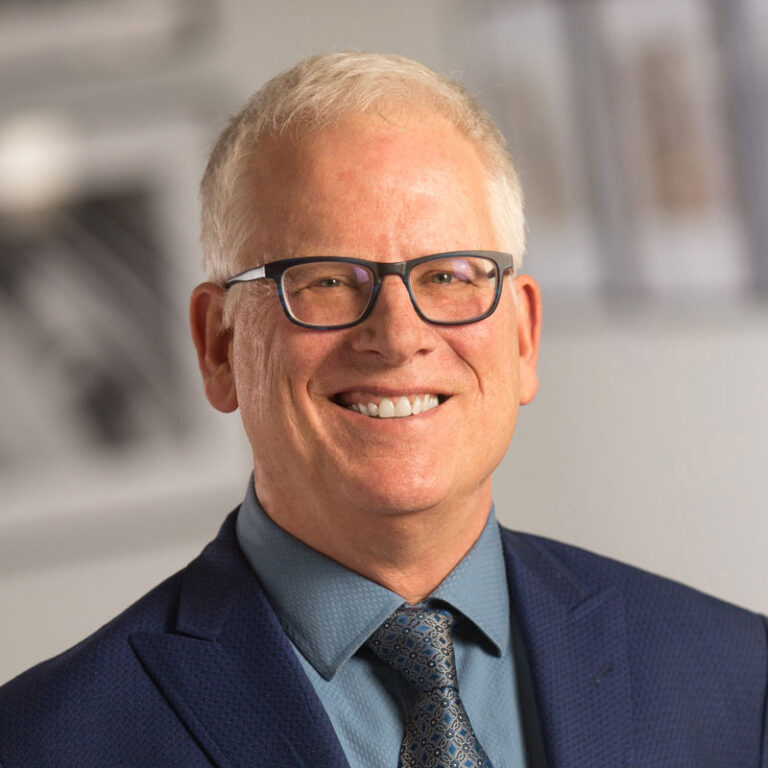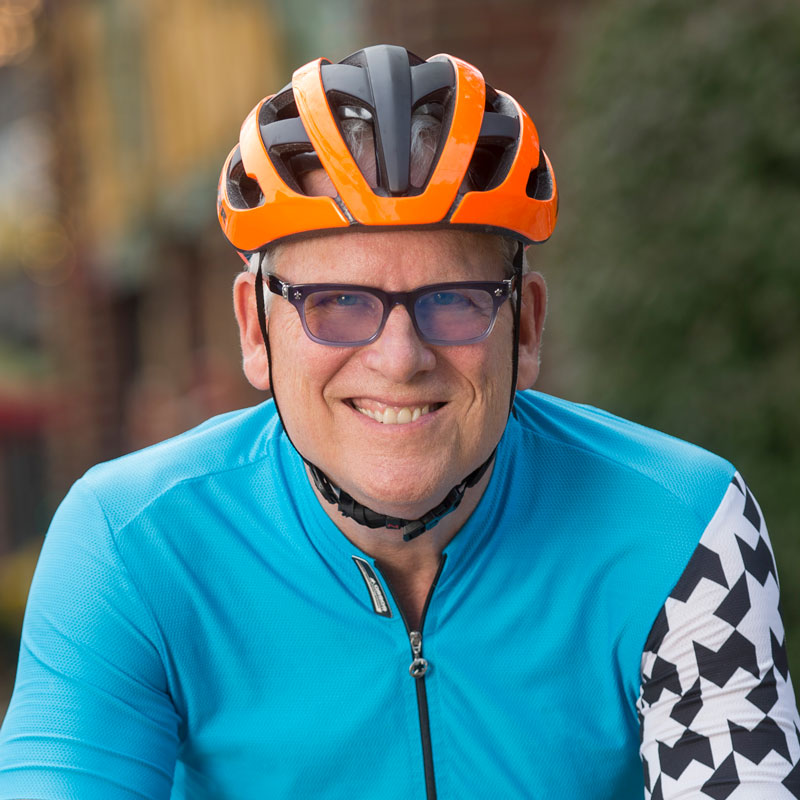 Ken is the Principal Attorney of Knabe Law Firm and Greater Cleveland's Bicycle Attorney. A Cleveland native, he has over 40 years of experience serving his community as both a prosecutor and civil litigator. An avid cyclist, Ken is a former co-chair of a Vision Zero Cleveland Sub-committee, serves on the boards of the Ohio Bicycle Federation and the Ohio to Erie Trail and is a regular expert legal contributor for Bike Cleveland. Ken strengthens the local cycling community and its advocacy efforts through sponsorship of organizations like Bike Cleveland and several local area clubs and teams.
Ken is a top-rated 2024 Super Lawyer and has the highest possible peer rating from Martindale-Hubbell. He is a former President of the Cleveland Academy of Trial Attorneys. His expertise has been featured on Cleveland.com, WCPN Ideastream, the Cleveland Law Library, Cleveland Public Library, Lakewood Public Library, The Lakewood Observer, The Columbus Dispatch, and Cincinnati.com.
His personalized, hardworking, and professional approach is specifically geared to addressing the nuances at play when bike crashes are involved. Ken logs over 5,000 miles a year on his bike, and he has devoted his career to helping people injured or killed on our roads. Ken's background as a trial attorney coupled with his passion for riding makes him uniquely qualified to handle your bike case. He has helped hundreds of cyclists and pedestrians in his career, making his experience unique in Northeast Ohio.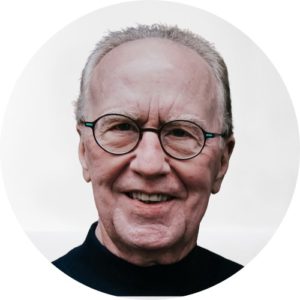 In 1977 Attorney James F. Szaller founded the law firm Brown & Szaller, now called Knabe Law Firm Co., LPA. Jim is now retired, and on inactive status with the Ohio Supreme Court.
Jim is a nationally recognized plaintiff's product-liability attorney with the highest Peer-review rating (A-V) from Martindale Hubbel. The results of his legal work on behalf of his clients have been reported in The Wall Street Journal, The New York Times, The Washington Post, and dozens of other media outlets. He has been awarded the prestigious Distinguished Service Award from the Ohio Academy of Trial Lawyers for his efforts on behalf of Ohio consumers, and the 2007 Litigation Group Chair Award from the American Association for Justice (AAJ), for his assistance to groups of lawyers working together to overcome corporate malfeasance.
Jim has appeared before both the Ohio Supreme Court and US Supreme Court. He has also appeared and argued before the Ohio Legislature and instituted and testified in hearings before a committee of the United States Senate regarding drug company deceptive practices. He has published numerous peer-reviewed legal articles, was an editor for Cleveland Marshall Law School Law Review and taught Products Liability at Cleveland Marshall College of Law. He is a past two-term Board Member of Public Justice, the national law firm which champions the rights of the underprivileged on a national basis. He was Cuyahoga Community College's first student council president and is a life-long Cleveland resident.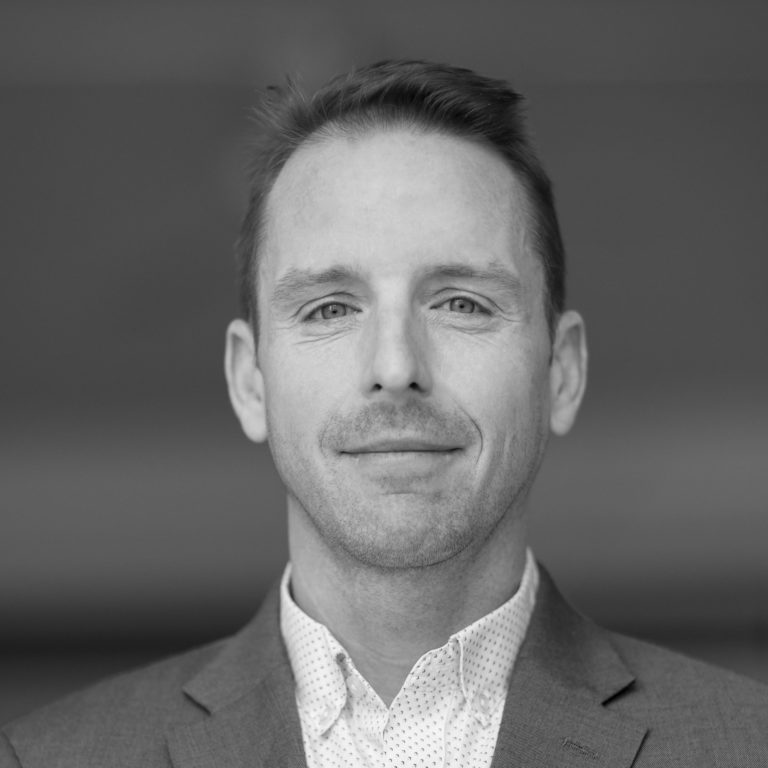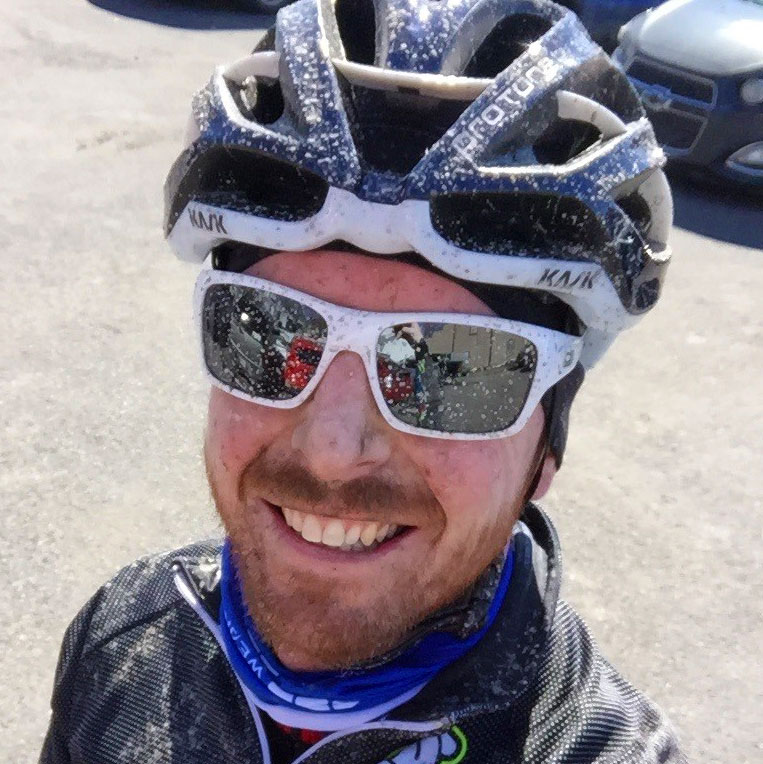 Rob joins Knabe Law Firm in 2022 bringing with him well over a decade of knowledge and experience as a bicycle advocate. Rob graduated from Cleveland State University Cleveland-Marshall College of Law and passed the Ohio Bar in 2021. He has been an active member of Cleveland's cycling community for many years.
A dual Australian-United States citizen, Rob worked in the bicycle industry before attending Cleveland State University to earn his Bachelor of Arts degree in Urban Studies. After his undergraduate studies, Rob spent time in the nonprofit sector as staff at Bike Cleveland before returning to Cleveland State to earn his law degree. Rob clerked for the Cleveland Metroparks and the Ohio Turnpike and Infrastructure Commission while in law school, and he still serves on the board of Bike Cleveland to this day co-chairing their Governance Committee.
Rob is an accomplished bike racer and holds a USA Cycling Category 1 license. He lives in Lakewood with his wife and two kids and is passionate about better urban design as a way of creating a safer and more equitable transportation network that serves people, not just cars.