$50,000,000
In settlements & verdicts
5,000+
Injured clients served
37
Years of trial experience
+
Top 50 Cleveland 2020 Super Lawyer
GAIN THESE ADVANTAGES
No Downtown Hassle!
Century Law Office Building on Madison Avenue w/ free parking.
Real Convenience!
We answer the phone! Free initial consult after hours & weekends.
True Commitment!
We supports safety w/ sponsorships, education and legislation.
Outstanding Expertise!
"A" peer rated & "Super Lawyer"- Top 50 Cleveland and 100 Ohio
No Risk!
Free initial consultation; All fees contingent upon success!
Results with Experience!
Over $50 million in settlements & verdicts. Over 70 jury trials!
I hired Lakewood Attorney Ken Knabe after being involved in an automobile crash. A former client of his highly recommended him to me because he took her matter to trial and won big. Also, a friend of mine, who is a long time local county judge, highly recommended his services and confirmed his stellar reputation. I was very happy with his services. He wrote a comprehensive letter on my behalf which resulted in a favorable settlement. He contacted my medical providers and obtained pertinent reports which helped my claim against the at-fault insurance company. He was thorough and diligent. I highly recommend him for anyone in an auto crash.

WHO WE ARE
Greater Cleveland's Highly Qualified Attorney protecting those injured in accidents caused by unsafe drivers.
Kenneth Knabe, Greater Cleveland's Highly Qualified Safety Advocate Attorney protecting fellow cyclists and others injured by unsafe drivers. Proudly supporting Cleveland's bike community through sponsorship, donations, publications, presentations, legislation and education. Knabe Law Firm Co., L.P.A. 14222 Madison Avenue, Lakewood, Ohio 44107.
Phone: (216) 228-7200 E-mail: ken@klfohio.com Website: www.klfohio.com


UPCOMING EVENTS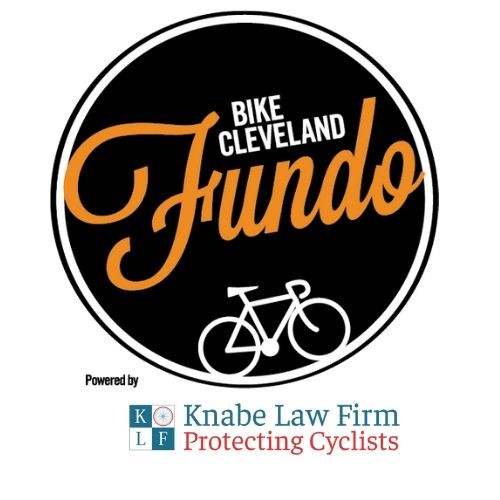 The Bike Cleveland Fundo presented by The Knabe Law Firm, Sunday, August 30, 2020.
Location: Edgewater Park, Cleveland, Ohio
Top